Mar. 10, 2022
Suin launches new RF signal generator TFG3836 at the beginning of this March after market research and engineers'hard work.
RF signal generator is the instrument that's especially used to produce RF signal, currently, most vector signal generators are also in RF band, so it's called vector RF signal generator. Generally speaking, the simple RF signal generator is used to perform carrier tests while the vector signal generator is mainly for the digital signal tests.
When choosing the RF signal generators, factors such as frequency range of output signal, modulation type, frequency stability, amplitude accuracy, required power size, etc should be considered. According to this, let's see the features of TFG3836.
1. Frequency range up to 3.6GHz
2. Wild range of level output
The maximum output level up to +13dBm (nominal value), maximum +20dBm is settable to meet the nonlinearity test of the amplifier.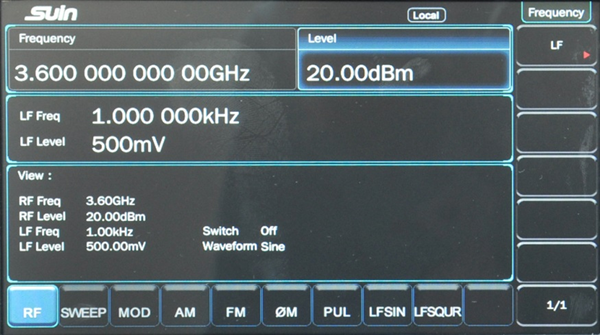 3. Higher level accuracy
The typical accuracy of output level could be up to 0.5dB, which could provide the user with accurate excitation signals.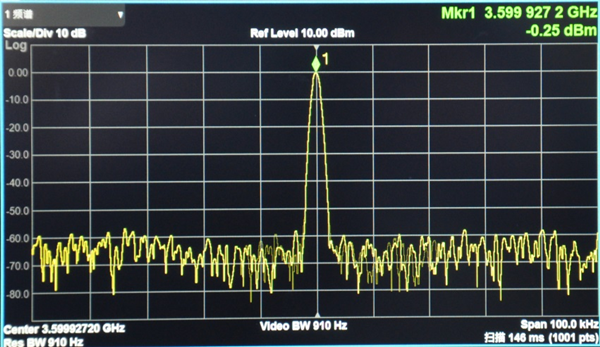 4. Lower phase noise
Higher signal purity and the typical phase noise can reach < -105dBc/[email protected] kHz. The better the high-stability clock reference is selected, the better phase noise capability will get.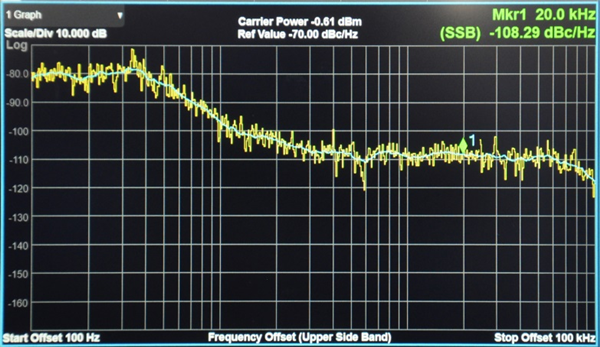 5. Full frequency and power sweep capability
6. Rich modulation function
Provides standard AM, FM, φM, and Pulse modulation, all supporting internal and external modulation.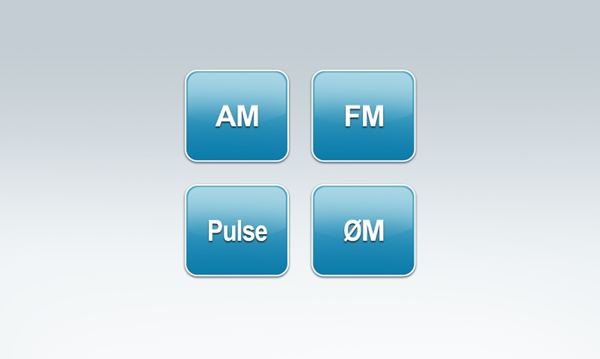 7. Powerful pulse modulation function
A high-quality pulse modulated signal could be provided. The typical rise/fall time could be 10ns and an on/off ration greater than 70dB. Both internal and external modulation can be supported. The built-in pulse generator could generate pulse sequence and output it as a separate pulse generator
8. Multi low-frequency output
DC, Sine, and Square can be output from the LF port to be used in different simulation tests. At the same time, the LF signal is independent of the internal modulation signal, which equals to provide two independent RF and LF signal generators to the application.
9. 7 inches TFT capacitive touch screen, simple and easy to operate.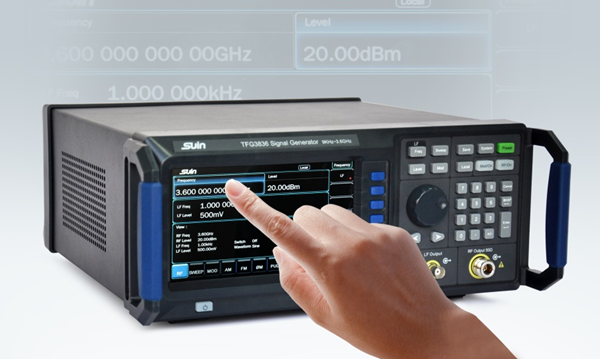 All mentioned functions are standard configurations, also supplied with the most competitive price. Compared with similar products in the current market, TFG3836 will be a better choice for educational laboratories, industrial production lines, R&D applications.