Application
Electrical power, medical, transportation, telecommunication, other industrial areas
Design Features
Basic voltage measurement accuracy of±0.5%
1-50th harmonic display
Support dynamic measurement such as Inrush, Flicker and Transients.
10 kinds of language are available to select
Powerful logger function
Measurement Modes
1. Scope - View the voltage/current waveform and readings. Cursor Zoom function.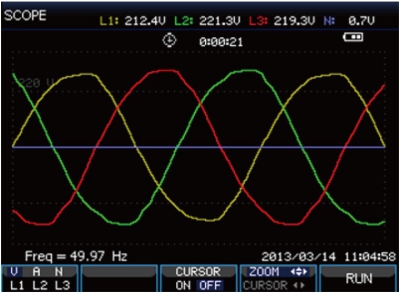 2. Dips & Swells - Capture the abnormal Event, such as Swells, Dips, Interruptions and Rapid Voltage change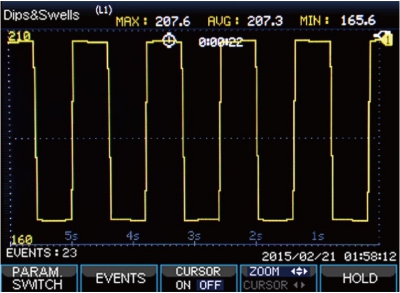 3. Unbalance - Check the unbalance in 3 phases based on IEC61000-4-30 standards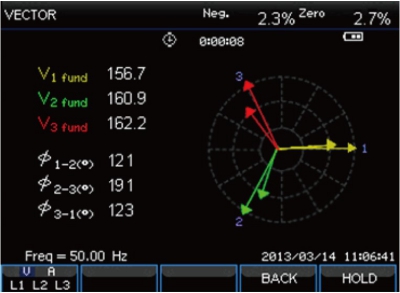 4. Transients - Capture waveforms at high-resolution during a variety of disturbances, maximum 100 events, sample rate 20Ks/s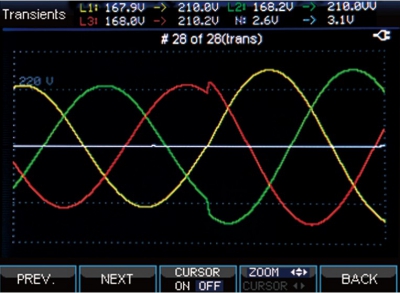 Questions & Answer
From SA2100 Class S Power Quality Analyzer
Q: What is the IEC61000-4-30 standard for power quality analyzer?
A: IEC61000-4-30 published by International Electrotechnical Commission (IEC) is an international standard that specify how power quality instruments should make measurements. Also it defines the exact measurement algorithms methods for power quality parameters such as power quality voltage, flicker, unbalance, harmonic, etc.
Currently the latest version of the standard is IEC61000-4-30, Edition 3 which was published in 2015.
There are two classes defined in this standard-Class A and Class S, Suin SA2100 power quality analyzer is classified to Class S instrument, of which accuracy and performance requirements are not as strict as Class A.
Q: Does standard SA2100 include current clamps? Is the current clamp can support DC measurement?
A: Usually the standard quotation of SA2100 contains 4pcs rogowski coils PY-3000A. To meet different measurement needs, additional 5 types current transformer clamps-ST08-5A, CTC0080-50A, CTC0130-100A, CTC1535-1000A, ETCR035AD-1000A and 3 types rogowski coils-SY-1500A, PY-5000A and SY-6000A are supplied as option for user selection. While ETCR035AD-1000A can support AC/DC measurement, other types are only available for AC measurement.