Improve budget utilization and make RF testing more efficient
Unlock the hidden potential of your RF signals with our cutting-edge spectrum analyzer. Whether you are optimizing a new design, balancing test throughput and accuracy on the production floor, or providing maintenance services and verifying field equipment, you need to use the right tool for the job.
Don't let budget constraints hold you back. We understand the importance of affordability, which is why we offer a spectrum analyzer price that won't break the bank. Say goodbye to exorbitant costs and hello to exceptional value without compromising on quality.
Discover unparalleled accuracy and comprehensive insights into your signal's frequency spectrum. Our spectrum analyzer offers a wide frequency range, ensuring no signal goes unnoticed. From identifying noise and interference to measuring harmonic distortion, this versatile tool does it all.
Our basic RF spectrum analyzer offers great value and versatility to perform accurate RF testing in the 9 kHz to 3 GHz frequency range.
Reliable RF testing in the 3 GHz frequency range gives you more efficient analysis for less budget.
Improve RF test efficiency with optimized measurement speed and value-added features.
Enhanced ease-of-use that reduces learning time and increases test efficiency.
Multiple features (including spectrum analysis, signal monitoring, and transmission/reflection measurements) to meet more RF test needs.
Quickly perform pass/fail tests
Use the SA9115 and SA9130 spectrum analyzers to quickly see if your measurements meet the frequency and power criteria expected in your test plan.
Specifications



SA9115

SA9130

Frequency

Range

9kHz ~ 1.5GHz

9kHz ~ 3.0GHz

Resolution

1Hz

Frequency Span

Frequency Span Range

0Hz, 100Hz ~ 1.5GHz

0Hz, 100Hz ~ 3.0GHz

Uncertainty

±span/(sweep points-1)

SSB Phase Noise(fc=1.0GHz)

-80dBc/Hz @10kHz offset

Bandwidths

Resolution Bandwidth (-3dB)

10Hz ~ 1MHz, step 1-3-10

RBW Uncertainty

10%, nominal (RBW>1kHz)

20%, nimial(RBW≥10Hz, sweep time≥5s)

Video Bandwidth (-3dB)

1Hz to 1MHz, step 1-3-10

Amplitude

Range

DANL to +30dBm

Maximum Input Level

DC Voltage: 50V

CW RF Power: +30dBm (1.0W)

Max.Damage Level: +40dBm (10W)

Displayed Average Noise Level (DANL)

DANL (Preamplifier Off)

typ. -125 dBm

DANL (Preamplifier On)

typ. -135 dBm

Reference Level Range

-100dBm to +30dBm, step 1dB

Sweep

Sweep Time Range

100Hz≤Span≤3GHz

10 ms to 3000 s

Span=0 Hz

20 μ;s to 3000 s

Sweep Time Uncertainty

100Hz≤Span≤3GHz

5%, nominal

Span=0 Hz

0.5%, nominal

Sweep Mode

Continuous, single

Trigger

Trigger Source

Free, Video, External

External Trigger Level

5 V TTL level

Advanced measurement

Channel Power, Adjacent Channel Power, N-dB bandwidth, Occupied Bandwidth

EMI




200Hz, 9kHz, 120kHz

Input/Output
RF Input Impedance


50Ω

Standard frequency

Frequency: 10MHz


Amplitude: 0dBm~10dBm(input)

-3dBm to +3dBm (output)

TRACKING GENERATOR (-TG Model)

TG Frequency range

9kHz to 1.5GHz

9kHz to 3GHz

TG Output level range

-20dBm to 0dBm


TG Output level resolution

1dB

Interface

Type

USB Host & Device, LAN, VGA, RS-232


GENERAL CHARACTERISTIC

Power Supply

Input Voltage

AC100V to 240V

Frequency

50/60Hz(1±10%)

Power Consumption

35W

Dimension & Weight

363×154×327mm, approx. 6.0kg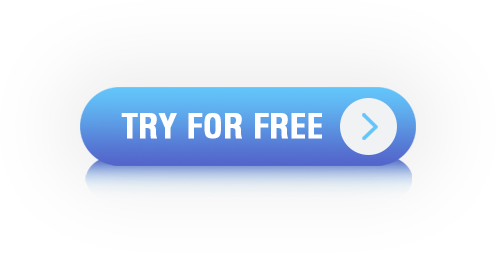 Equipped with advanced RF spectrum analyzer software, our system allows you to harness the power of data visualization and analysis. Seamlessly explore signal characteristics, identify anomalies, and make informed decisions based on accurate measurements. Our intuitive software interface ensures effortless operation, making complex analyses accessible to professionals of all levels.
Experience ultimate convenience with our USB spectrum analyzer. Compact, portable, and compatible with various devices, it brings flexibility to your signal analysis needs. Now you can take your spectrum analysis on the go, whether in the lab, on-site, or during fieldwork.
We understand that finding a low-cost spectrum analyzer is a priority. That's why we've designed our instrument with affordability in mind, without compromising on performance. Enjoy the benefits of a feature-rich RF analyzer at a fraction of the price you'd expect. No more sacrificing quality for cost-effectiveness – we've got you covered.
Revolutionize your signal analysis with our cheap spectrum analyzer. Unlock the secrets of your RF signals, fine-tune your systems, and optimize performance – all without draining your budget. Experience professional-grade capabilities without compromise.
Discover the difference with our spectrum analyzer and take your signal analysis to new heights. Embrace precision, affordability, and ease-of-use all in one. Don't settle for less when you can have the best – unlock the full potential of your RF signals today!