Applications
This series of 35/65/100 MHz Function Signal Generator could be widely used in areas of Education, R&D, Industrial&Electrical Production and Test.
Design Features
1. 7 inch touchscreen display for a easier operation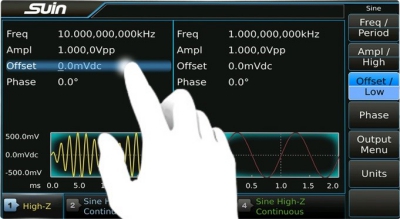 2. 16bit vertical resolution to produce a higher quality waveform.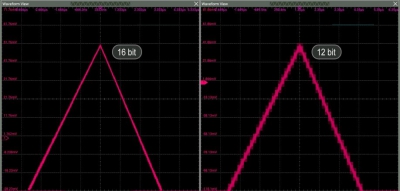 3. Sine and Square have same characteristics.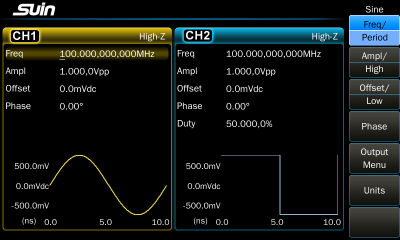 4. Harmonics function gives you the ability to add higher-order elements to your signal.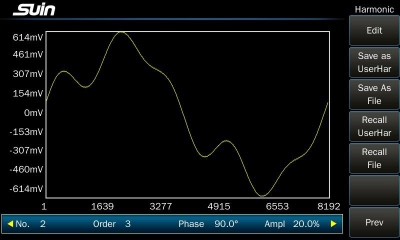 5. 8-digit hardware frequency counter with statistics function and input range of 1mHz – 350MHz.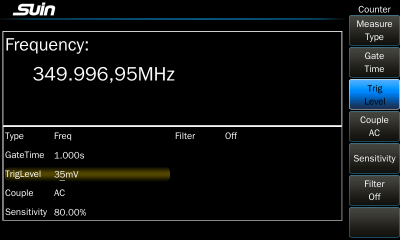 6. Removable power amplifier option makes it easy to install and uninstall.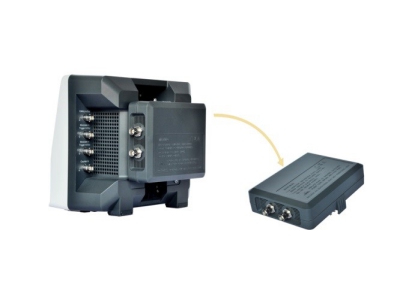 Questions & Answer
From TFG6810 Arbitrary Waveform Generator-100MHz, 2CH
Q: What is the bandwidth of the Suin TFG6810? How many channels does it have?
A: The Suin TFG6810 is a 100 MHz, 2 channel arbitrary waveform generator.
Q: What is the sample rate for TFG6810?
A: The sample rate for the TFG6810 is 250 MSa/s.
Q: Does the TFG6810 have a higher oscillator?
A: Yes, optional oscillator with 1ppm stability could be configured if users have a higher measurement demand.
Q:What's the rise/fall time of Square for TFG6810?
A: It's ≤4.2ns.