Apr. 25, 2019
Arbitrary Waveform Generator Manufacturer shares that with the development of the industry, multi-in-one oscilloscope is an inevitable trend. Its integrated functions bring convenience for users to test and operate. However, we also noticed that several types of multi-in-one oscilloscopes are common in the market. The superposition of various functions did not bring about the change of UI(user interface), or the user interface did not improve with the increase of functions. We call this kind of oscilloscope the early intelligent oscilloscope. Access to more advanced functionality through the basic user interface of these early smart oscilloscopes became more and more cumbersome, the operation panels became more and more complex, and the complex "mesh" menu structure overwhelmed users.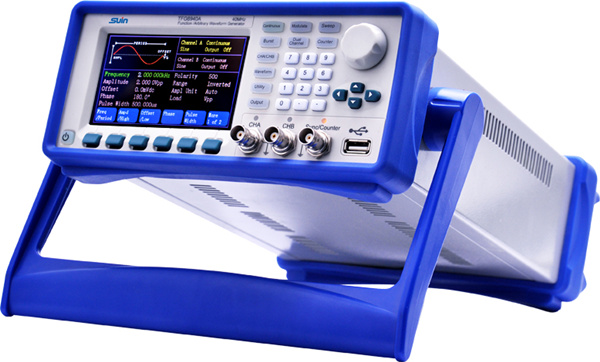 After that, digital storage oscillograph (DSO), namely the economic basic oscillograph with large stock in the market, was born. It is characterized by limited testing ability, basic analysis ability and very low waveform capture rate. Later, Agilent and Tektronix began to launch early intelligent oscilloscopes that integrated functions such as waveform quick refresh, logical channel, spectrum analysis, signal source, etc. The problem brought by the increase of functions is that the operation becomes more and more complex. How to integrate these advanced test functions efficiently is put in front of the oscilloscope designers.
Welcome to purchase our Arbitrary Waveform Generator!